My name is Karen Kepert and I am an author of a children's books.  I have worked as a literacy and numeracy teacher in TAFE and secondary schools; and as a primary school chaplain.
Through my work in these areas I have discovered that many children with learning difficulties have issues with self-esteem, social skills, emotional trauma and other things.
I am passionate about helping students deal with issues which may be hindering their learning.  Hence my venturing into storytelling.
I am currently designing classroom activities for teachers to use alongside my book.
I can visit schools and kindergartens to read and discuss my story with young students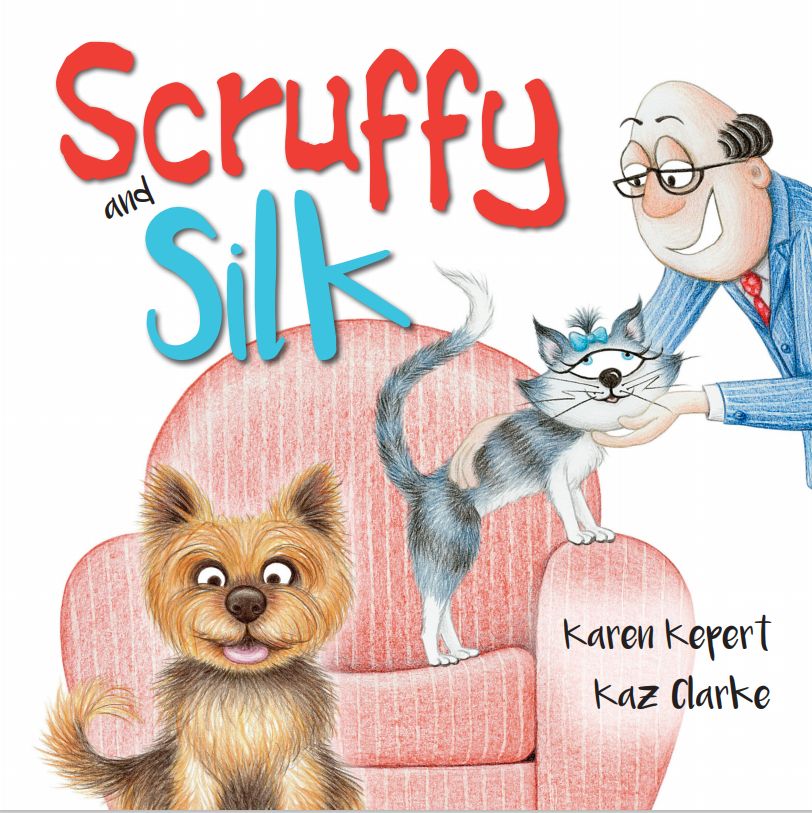 Meet Scruffy and Silk
Scruffy is the dog who wants to be loved.  Scruffy loves to welcome Mr Prim home, to dig in the dirt and to gobble down his food.  Mr Prim prefers well-behaved Silk, who sits and washes herself or purrs gently.  
Scruffy is sad and longs to win Mr Prim's approval.  When a thief breaks into the house, Scruffy wakes Mr Prim. 
Finally Scruffy feels accepted and loved.
This book explores sibling rivalry, self-esteem and acceptance by others in a non-threatening way.
Suitable for ages 3-8
Paperback $14.99  Hardback $24.99
Some of my teaching story:
She caught my eye the moment I walked into the room.  Her eyes were glazed over.  She looked scared.  But there was a touch of cheekiness hidden there too. 
I'll call her Melissa.  The student I'll never forget.  She was only one of many needy students.  The majority had been sent here because they didn't have jobs and hadn't completed year 10.  I began to have my eyes opened to a whole new group of people.  People I once blamed for being homeless, taking drugs, stealing.  Now I saw them afresh.
Snippets of Melissa's past were slowly revealed as she began to trust me more....
To read more of Melissa's story, fill in the contact form below: